Ibiza Classics evolved from the 2015 Late Night BBC Proms programme "Ibiza Prom" paying homage to the dance music that emerged during the White Isle's heyday of the 1990s and 2000s.
The orchestral interpretation of some of the biggest dance classics of the last 30 years features Radio 1 DJ Pete Tong at the helm, Jules Buckley as conductor, and The Heritage Orchestra providing the virtuoso backdrop.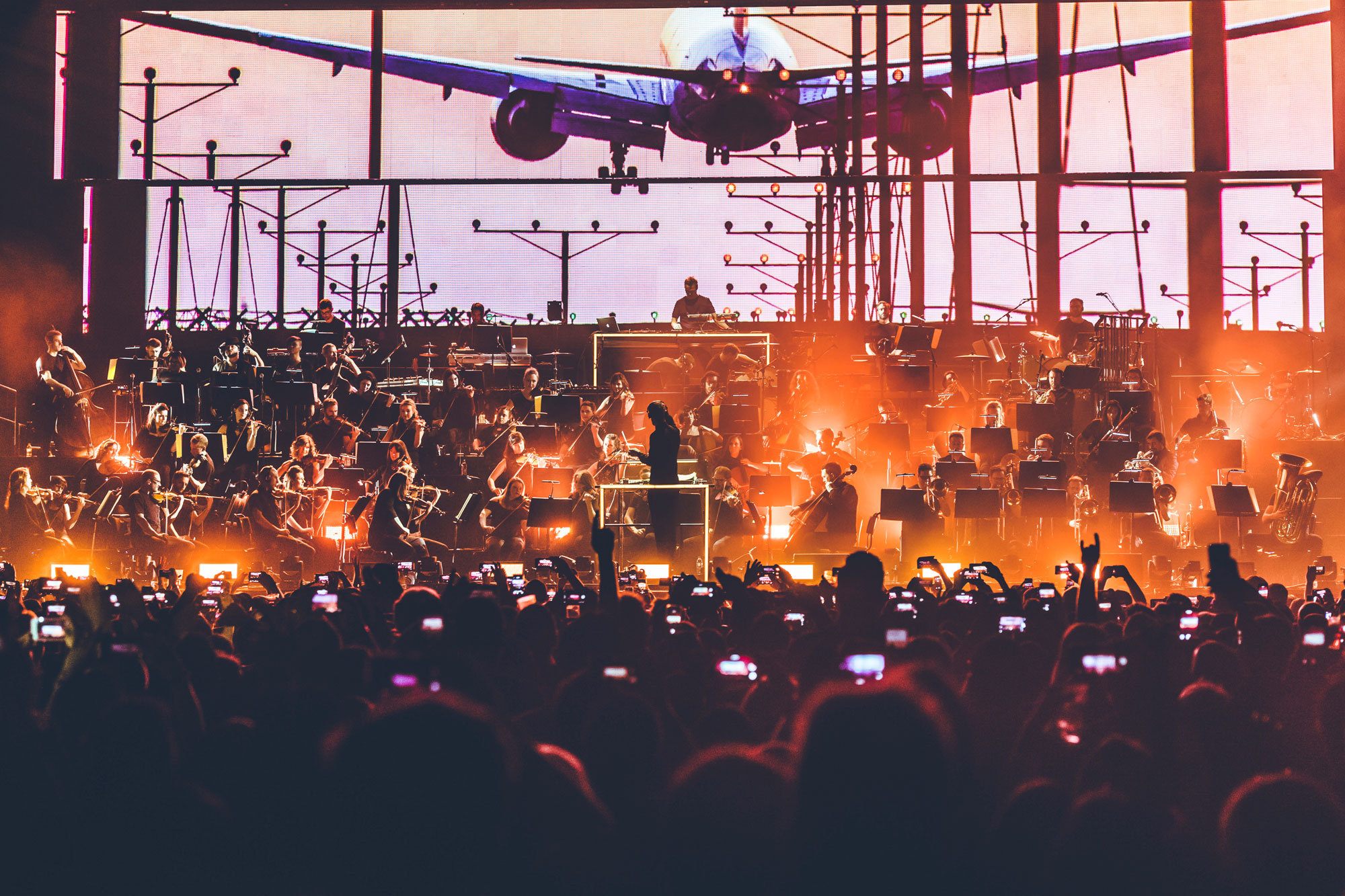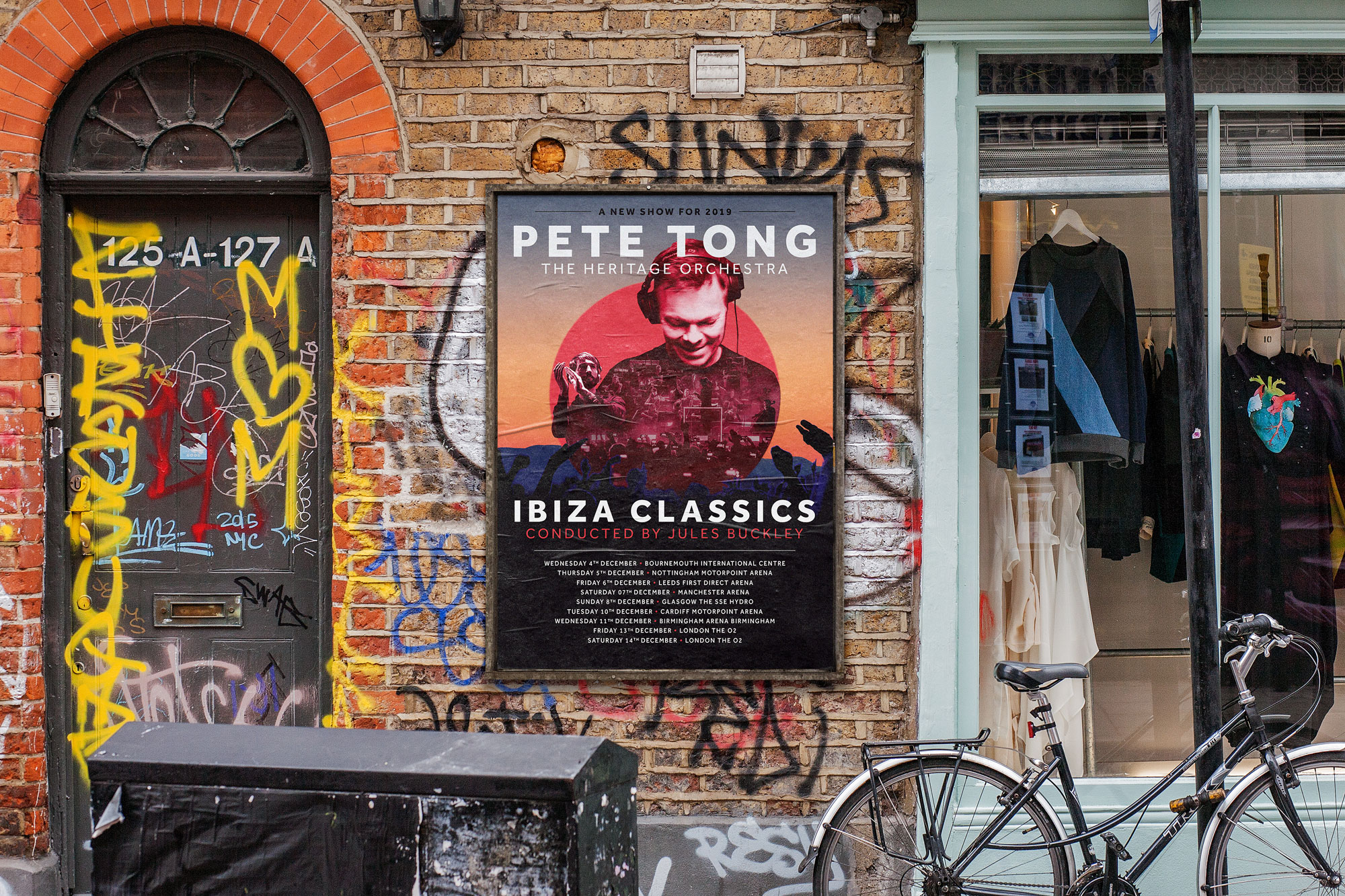 Targeted primarily at an audience with hazy memories of trips to Ibiza in years gone by, the campaign needed to encompass the scale of these multi-sensory shows with more than a passing nod to the musical heritage of the white isle.
With two highly-successful tours under their belts, they needed to reassure them that Ibiza Classics was back, and that it was bigger than ever.
There was a need for an iconic look that would transfer across traditional posters, social and digital.
Combining the 'hands in the air' euphoria of Ibizan superclubs, with the epic orchestral accompaniment, the campaign framed Pete and Jules within a glowing sunset, an iconic emblem and evergreen moment on the White Isle.
Leading the way for the hugely successful winter 2018 season, the campaign has been adapted for summer 2019 and looks set to be the iconic look desired by the Ibiza Classics team.
"
A fresh look back at a genre that has moved millions worldwide over the past few decades."