Skinceuticals The Lab iPad app
For a luxury global skincare brand such as Skinceuticals, new product development is an integral part of the business. With countless product launches each year, how can you ensure that their sales teams have the most pertinent and up-to-date materials on hand at all times?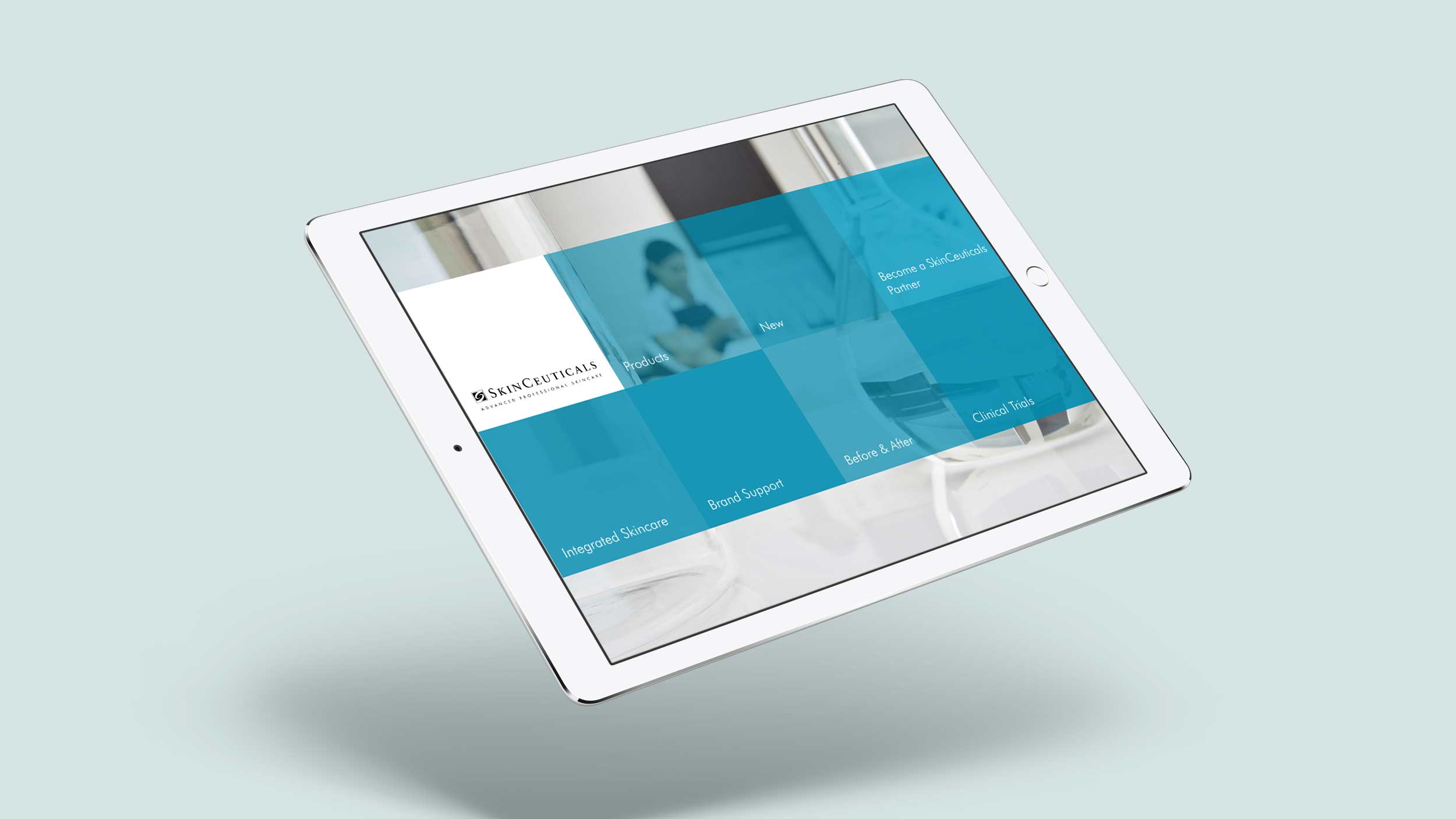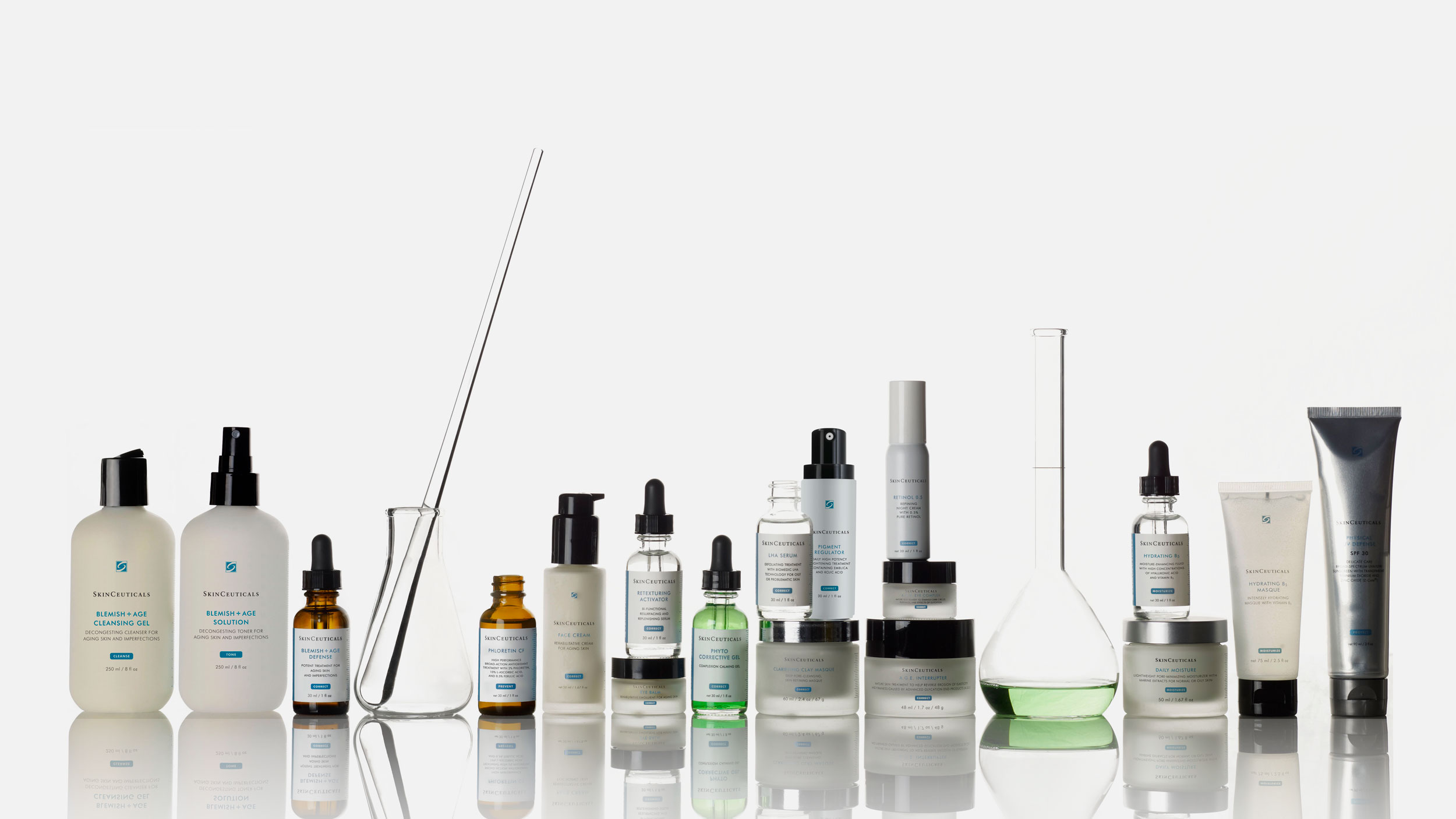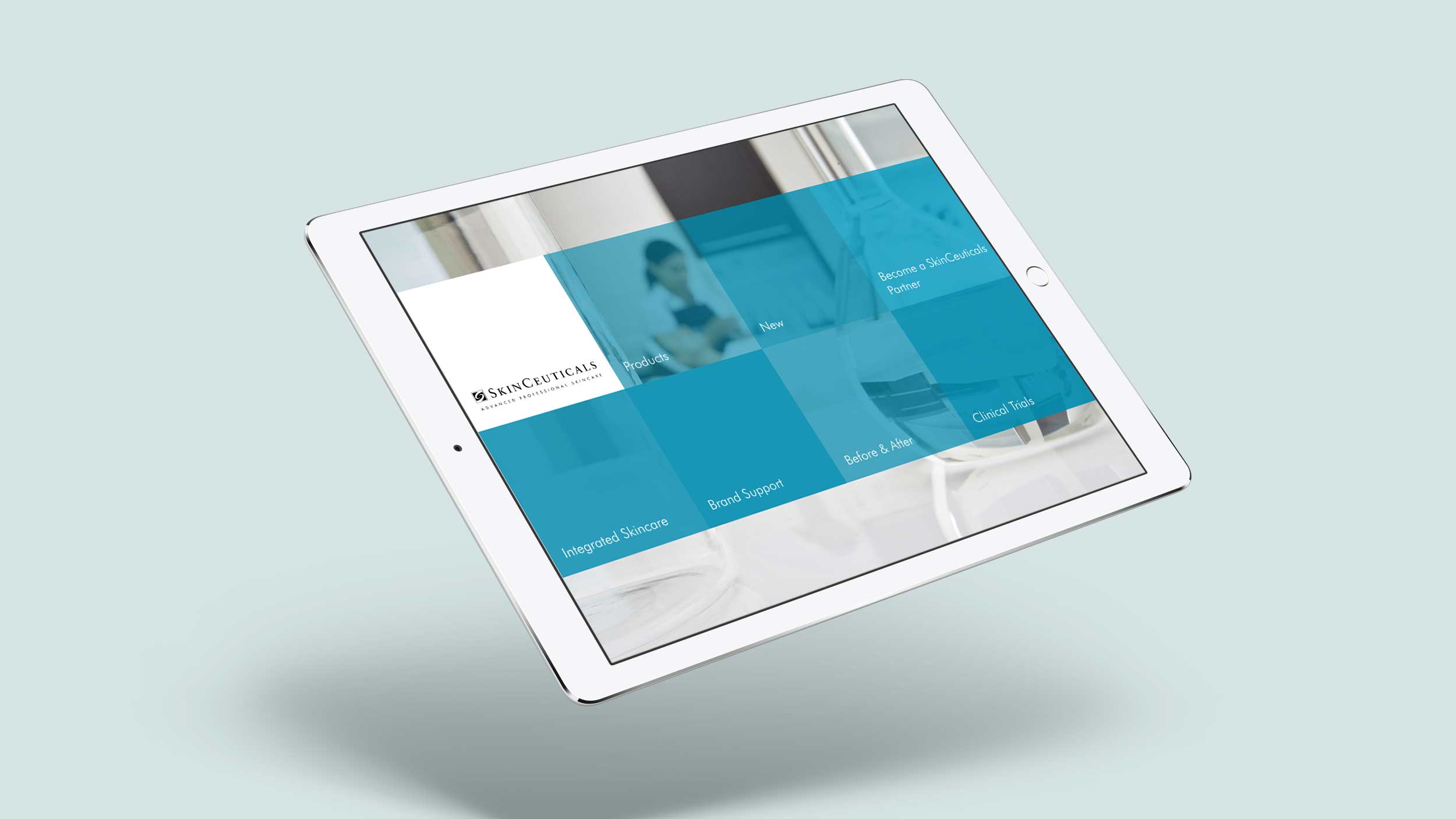 We proposed that we evolve their main sales brochure into an iPad app, enabling efficient deployment of new product launches to their national sales team, wherever they may be.
New products could be added instantly, ensuring that all the team had the most recent materials with them at all times, cutting down on huge swathes of brochures and printed materials that were often out of date by the time they'd been delivered.
Conversations could now be tailored to customer needs, with an intuitive experience providing the perfect tool for organic and profitable conversations with accounts old and new.
For a brand that's backed up by essential clinical trials, the iPad proved to be the perfect home for all this info, ready at their fingertips to deliver engaging presentations and answer any questions their clients may have.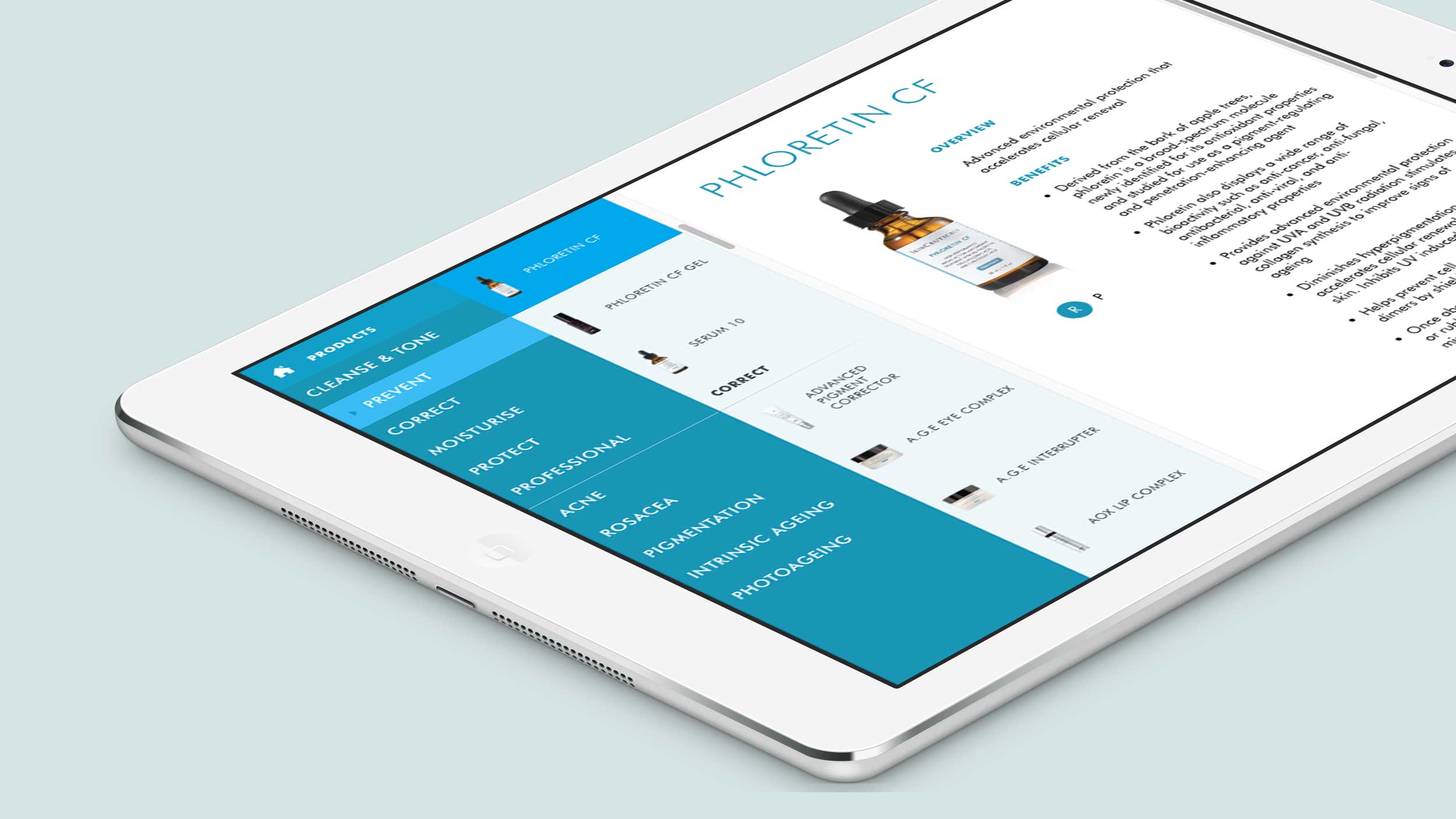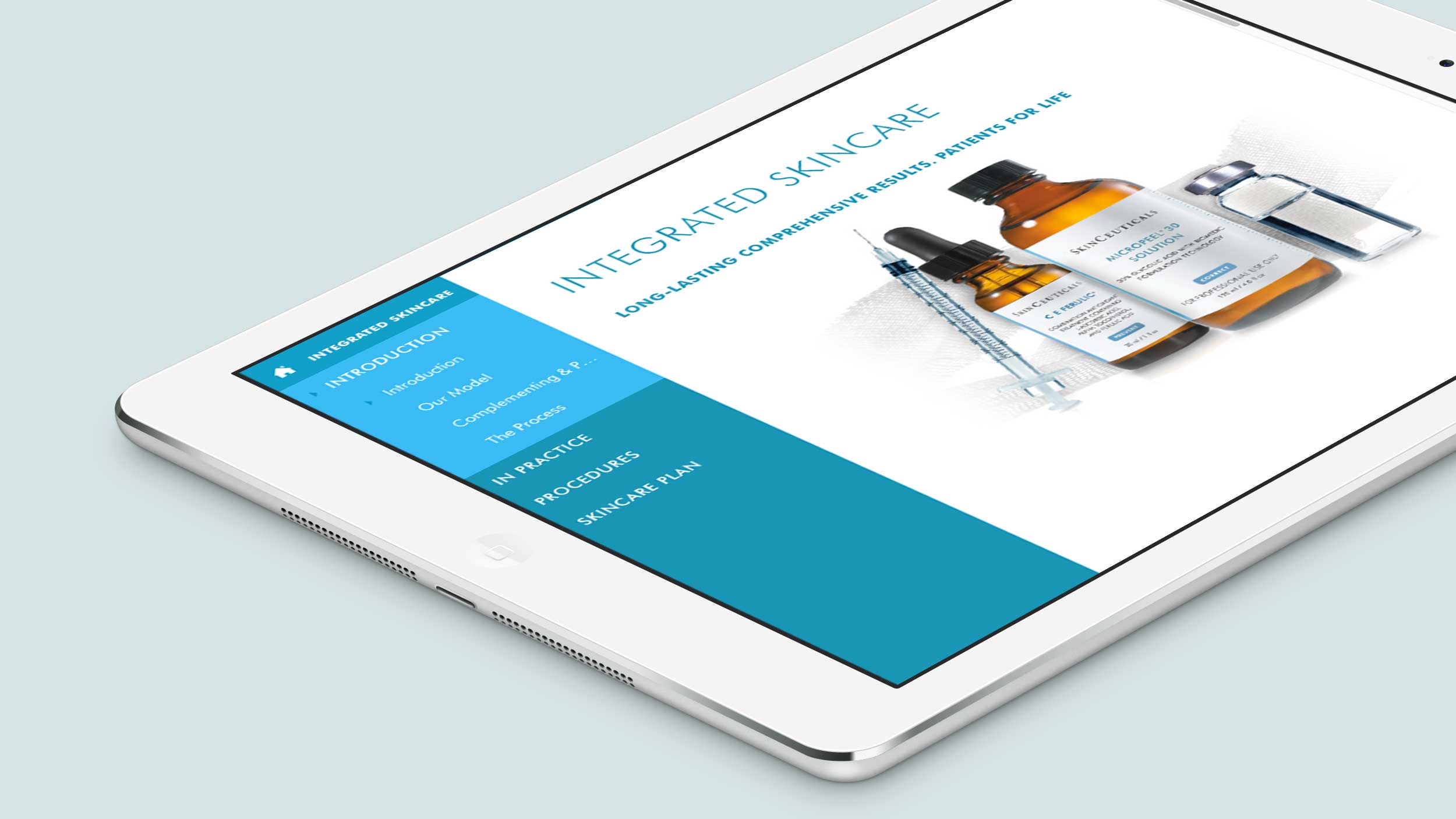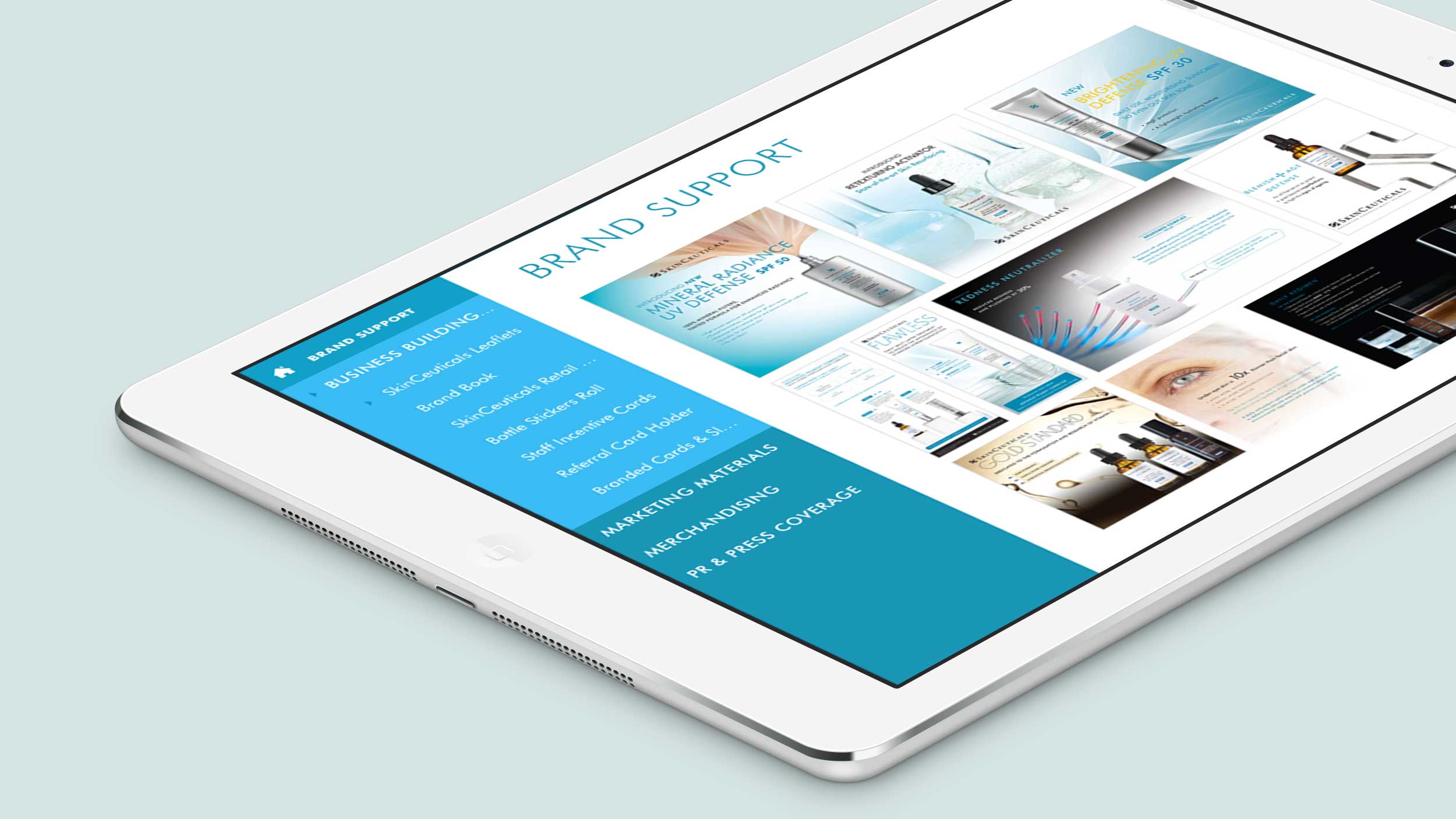 Containing everything from detailed range and product information, through to in-store materials and press coverage, it's become a huge success for sales teams and customers alike.
The ability to open new accounts and products has seen the investment in the app returned several times over, with a record week in new sales the first week of use setting the pace for the future.
"Five aromatics created to tune in to your ever changing needs, each one intricately blended with up to 19 essential oils, and designed to support you throughout your day."